CORRECTION:
The original version of this message included an error in the phone number listing for the District Office in Wichita. It has been corrected below.
Welcome to my e-newsletter. I'll be sending these regularly to keep you informed on my work in Congress, as well as to help share the many great things happening across the 4th District. To remain on my subscriber list, however, you need to take action. Please sign up here to continue receiving my updates – otherwise this may be the only one you'll see!


It is an honor to represent you in Congress. I officially began working for the 4th District on April 25 after being sworn into office by Speaker Paul Ryan. I'm grateful to have had my family (including my mom) with me for the ceremony and first day on the job.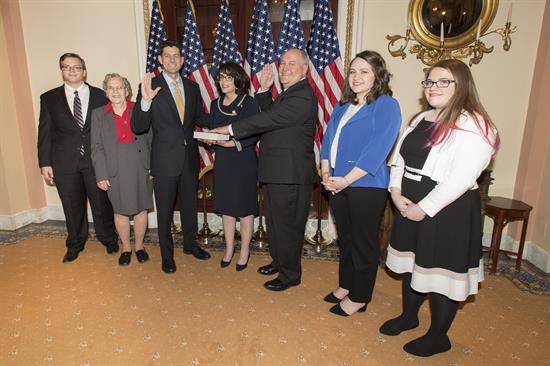 Swearing the Oath of Office on April 25, 2017
Committed to Repealing & Replacing Obamacare
Obamacare is a disaster and is hurting Kansas families. It is imperative that Congress take action to ease the financial burden that Obamacare has placed on Americans, and on May 4, the House did just that. By passing the American Health Care Act of 2017 (AHCA), we took the first step toward putting people – not politics – back at the center of our health care system.



District Representation on Key Committees
I am thrilled to have been appointed to the House Committee on Education and the Workforce, and to the House Small Business Committee. The skilled workers in the 4th District's aerospace, energy and manufacturing industries are second to none, and small business is a bulwark of our economy in South Central Kansas. I look forward to lending our district's expertise to the effective work of both committees.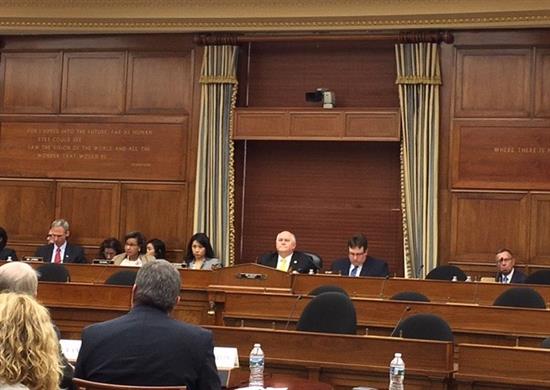 It was a privilege to chair a joint subcommittee hearing during my first week.
Great Things Happening in our Schools
After an exciting first two weeks in Congress, I was ready to report back to Kansas and enjoy a productive week engaging with the 4th District. Of the several highlights during the week, I especially enjoyed visiting with many bright students and passionate educators in our Kansas schools. Thank you, teachers, for the passion and dedication you offer for our next generation.



Observing a science experiment with students after discussing the importance of STEM education



Additionally, I was fortunate to be at Arkansas City High School to award the winners of the annual Congressional Art Competition. I'm glad to be an engineer by trade because, compared to the talent of these high school artists, I'm certain that I have no future career in art!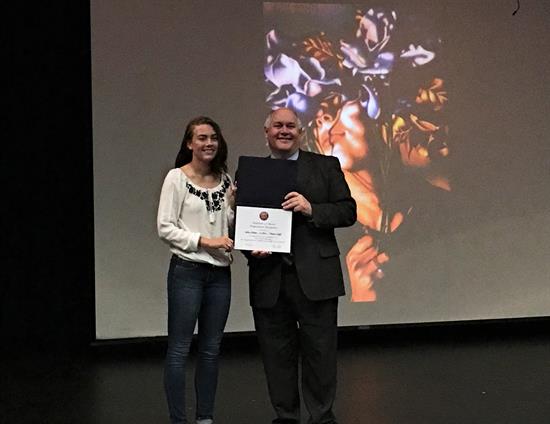 Congratulations to Sidney Nittler, 1st Place Winner of the 2017 Congressional Art Competition!
Kansas Ingenuity and Leadership in Full Gear
As I met with local business leaders, visited organizations, toured facilities and connected with Kansans across the district, I was inspired by the incredible things being done to enrich the quality of life in the region we call home. From NexStep Alliance's partnership to provide GED completion and career development opportunities, to Envision's work to create opportunity for people who are visually impaired, to GraceMed's mission and expansion to provide quality, accessible healthcare, Kansans are driven to solve complex problems and serve others. I am committed to working in Congress to roll back regulations and build a climate for growth.


Discussing the need for increased job opportunity while touring NexStep Alliance

Engaging the People of the District
You may have received a call Tuesday evening, May 9, as we dialed 40,000 residents in the 4th District to participate in my first tele-town hall since starting the job just two weeks before. 4,500 people joined me on the call. Many asked questions and gave feedback. I appreciate all those who contributed to the hour-long conference.

The 4th District includes 17 counties. Tele-town halls are a great way to hear from Kansans across our whole district, as they allow thousands of people in our 14,000 square-mile region to listen to the same conversation. I am committed to hosting these on a regular basis to engage as much of the district as possible.


In Gratitude for our Law Enforcement Professionals
Last week, the United States of America observed National Police Week, including the 36th Annual National Peace Officers Memorial Service held in Washington. I am grateful for all the law enforcement officers and staff who so tirelessly protect and serve us and our families, neighbors and friends. Please join me in thanking our stellar Kansas law enforcement professionals as you see them out in our communities, diligently working to keep us safe.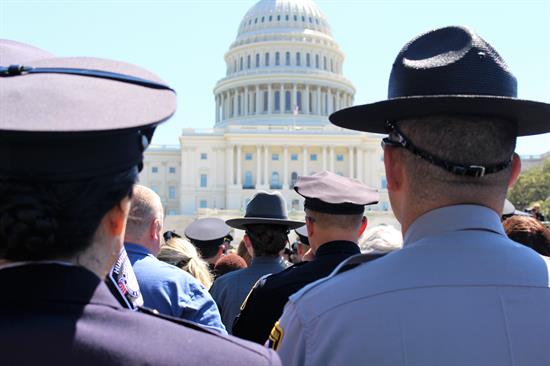 Law enforcement officers attending the National Peace Officers Memorial Service in Washington, DC
Again, it is an honor to serve you in Congress. If my staff or I can ever be of assistance, please visit my web site or contact our offices:


Wichita District Office
7701 E. Kellogg Dr. Ste. 510
Wichita, KS 67207


Phone (316) 262-8992


Fax (316) 262-5309

Washington, DC Office
2452 Rayburn HOB
Washington, DC 20515
Phone (202) 225-6216
Fax (202) 225-3489

Finally, be sure to sign up to keep receiving my updates!