Rep. Estes Resolution to Honor Special Forces and Conan Now Has 40 Cosponsors
Washington, November 25, 2019
|
Greg Steele
(202-225-6216)
WASHINGTON—Congressman Ron Estes (R-Kansas) announced today that his resolution commending the performance of the U.S. Special Operations Forces and the military working dog Conan who successfully assisted in capturing Islamic State of Iraq and Syria (ISIS) leader Abu Bakr al-Baghdadi now has 40 bipartisan cosponsors. Rep. Estes introduced the resolution in the U.S. House of Representatives earlier this month.

"As Conan enjoyed a well-deserved visit to the White House today, I am pleased that our resolution to honor her and the Special Operations Forces who took out Abu Bakr al-Baghdadi has growing bipartisan support in the House," said Rep. Estes. "Conan continues to capture the hearts of people around our country and the world. I look forward to continuing to add cosponsors to this resolution highlighting the heroic actions of the Special Operations Forces and Conan."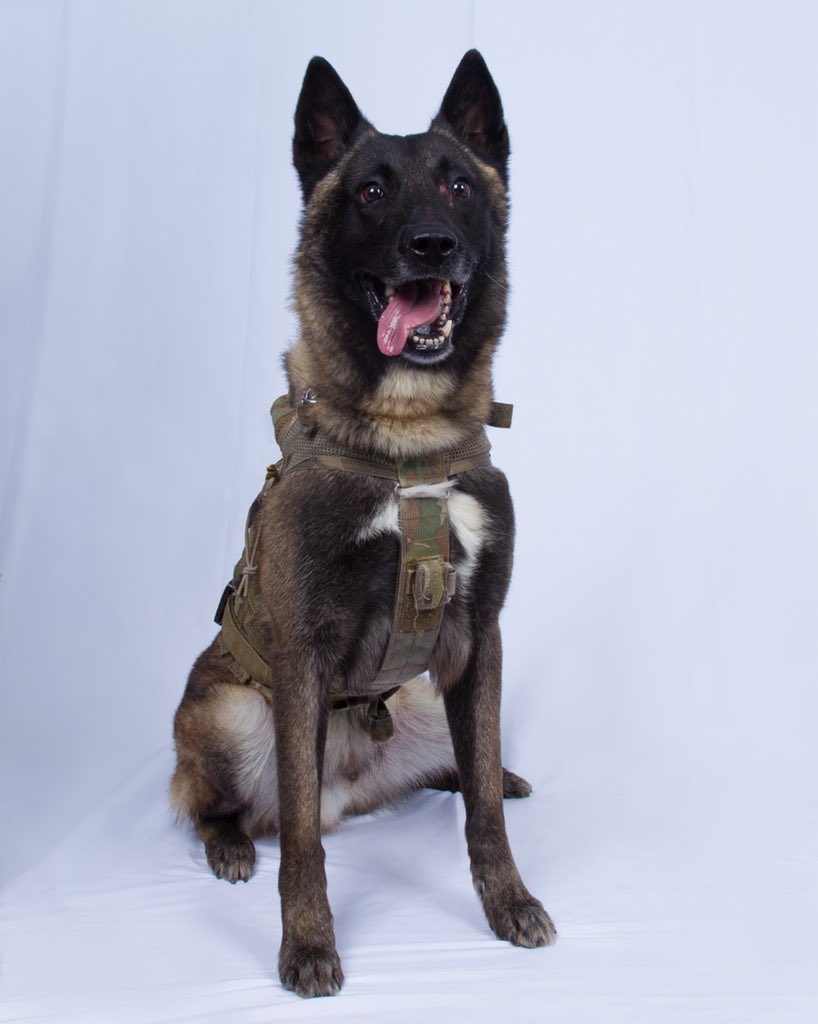 Photo courtesy: @realdonaldtrump/Twitter
Background:
The resolution states that the House of Representatives, "recognizes the immeasurable value of military working dogs; honors the military working dog assigned to the raid of Abu Bakr al-Baghdadi for assisting in the elimination of an enemy of the United States from the world; and honors and celebrates the actions of the United States Special Operations Forces on October 26, 2019."
In addition to recognizing the brave efforts of Special Operations Forces, Rep. Estes' resolution honors the history of military working dogs like the K-9 injured in the raid to capture al-Baghdadi on Oct. 26, 2019, before returning to duty two days later.
Gen. Kenneth McKenzie, head of U.S. Central Command, identified the dog as a a four-year veteran of the U.S. Special Operations Command K-9 program that has been a member of approximately 50 combat missions.
Ron Estes is a 5th generation Kansan and represents Kansas' 4th Congressional District in the U.S. House of Representatives. He serves on the House Committee on Ways and Means.