Rep. Estes Joins Colleagues in Opposing OSHA Vaccine Mandate
WASHINGTON – Yesterday Rep. Ron Estes (R-Kansas) joined Rep. Fred Keller (R-Pennsylvania) and House colleagues in introducing a Congressional Review Act (CRA) resolution in opposition to President Biden's overreaching vaccine mandate on businesses and workers.
"Biden's vaccine mandate impacts millions of Americans and will continue to strain industries affected by the labor shortages – including health care, education, law enforcement and many more," said Rep. Estes. "These unconstitutional mandates infringe on personal liberties and will affect more than 80 million Americans. This forces workers and employers into unthinkable situations. In addition to already sponsored and cosponsored legislation, my colleagues and I have introduced a CRA resolution that would prevent this atrocious rule from taking effect."
A vaccinated individual wrote to Rep. Estes, saying, "I would love for people to be vaccinated, but mandating a vaccination, and even worse, making employers the enforcers is yet another example of the government pushing more onto the plates of business managers."
Rep. Estes spoke on the House floor on the OSHA mandate and CRA Wednesday night.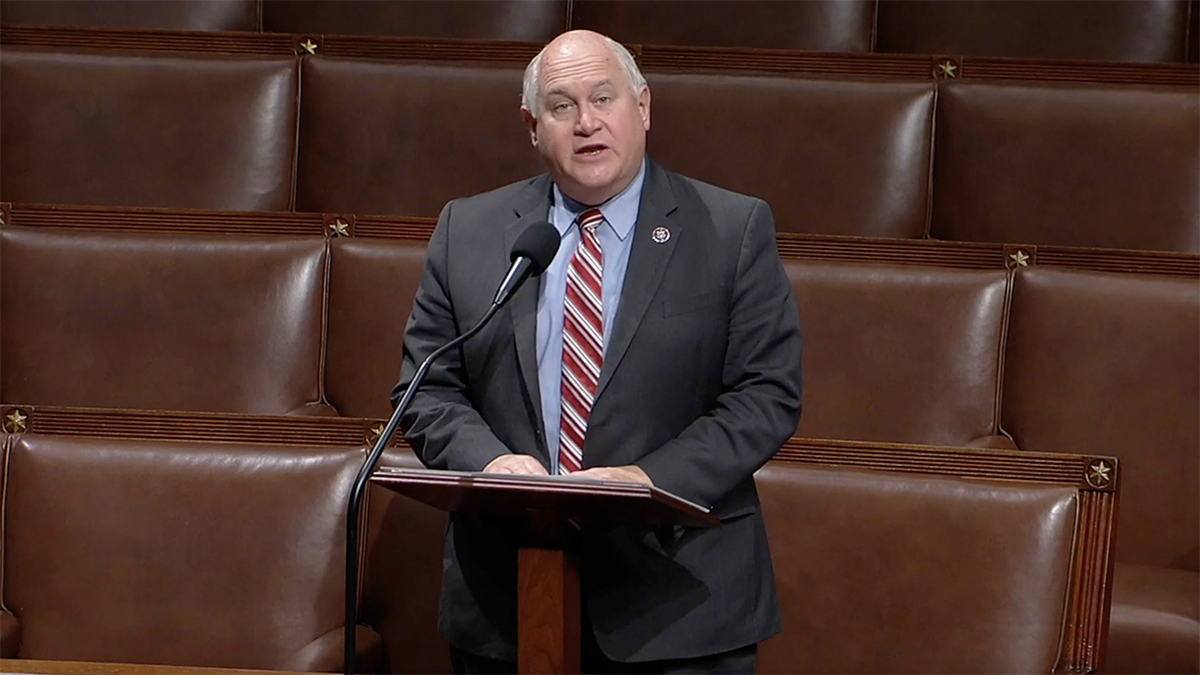 Click here to watch Rep. Estes' remarks.
The Occupational Safety and Health Administration (OSHA) Emergency Temporary Standard (ETS) requires that employees at private businesses with more than 100 employees receive the COVID-19 vaccine by Jan. 4, 2022. OSHA has suspended enforcement of the vaccine mandate following the 5th Circuit Court of Appeals issuing a temporary halt until pending litigation is resolved.

A CRA resolution allows an expedited process for the House and Senate to review federal regulations and, upon passage, revoke the regulation. In order to overturn a federal regulation, the resolution must pass both chambers of Congress and be signed by the president, or receive a 2/3 majority vote in each chamber to override a president's veto.

Rep. Estes has also introduced legislation to protect religious liberty exemptions and cosponsored legislation to stop vaccine mandates, as well as signing a letter seeking answers from President Biden. He also launched a Share Your Story webpage at estes.house.gov/stories. Rep. Estes will share the collected stories with the Biden administration, congressional colleagues and fellow Kansans as he works to prevent these mandates from taking effect

Ron Estes, one of only a handful of engineers in Congress, worked in the aerospace, energy and manufacturing sectors before representing Kansas' 4th Congressional District since 2017. He is a fifth-generation Kansan, former state treasurer, and serves on the House Committee on Ways and Means and the Joint Economic Committee.