Rep. Estes Shares Thanksgiving with U.S. Troops in Kuwait
Camp Buehring, Kuwait, November 23, 2018
|
Greg Steele
(202-225-6216)
Camp Buehring, Kuwait—Congressman Ron Estes (R-Kansas) joined U.S. Army troops stationed at Camp Buehring for a Thanksgiving meal on Thursday, Nov. 22. Among the troops Rep. Estes met with was an aviation regiment from the Kansas National Guard.

"As families in Kansas and around the country come together this week to celebrate Thanksgiving, it's important to remember all the brave men and women in uniform stationed around the world making incredible sacrifices to protect our nation and freedoms," said Rep. Estes. "I was humbled and honored to join our troops in the Middle East and thank them for their service."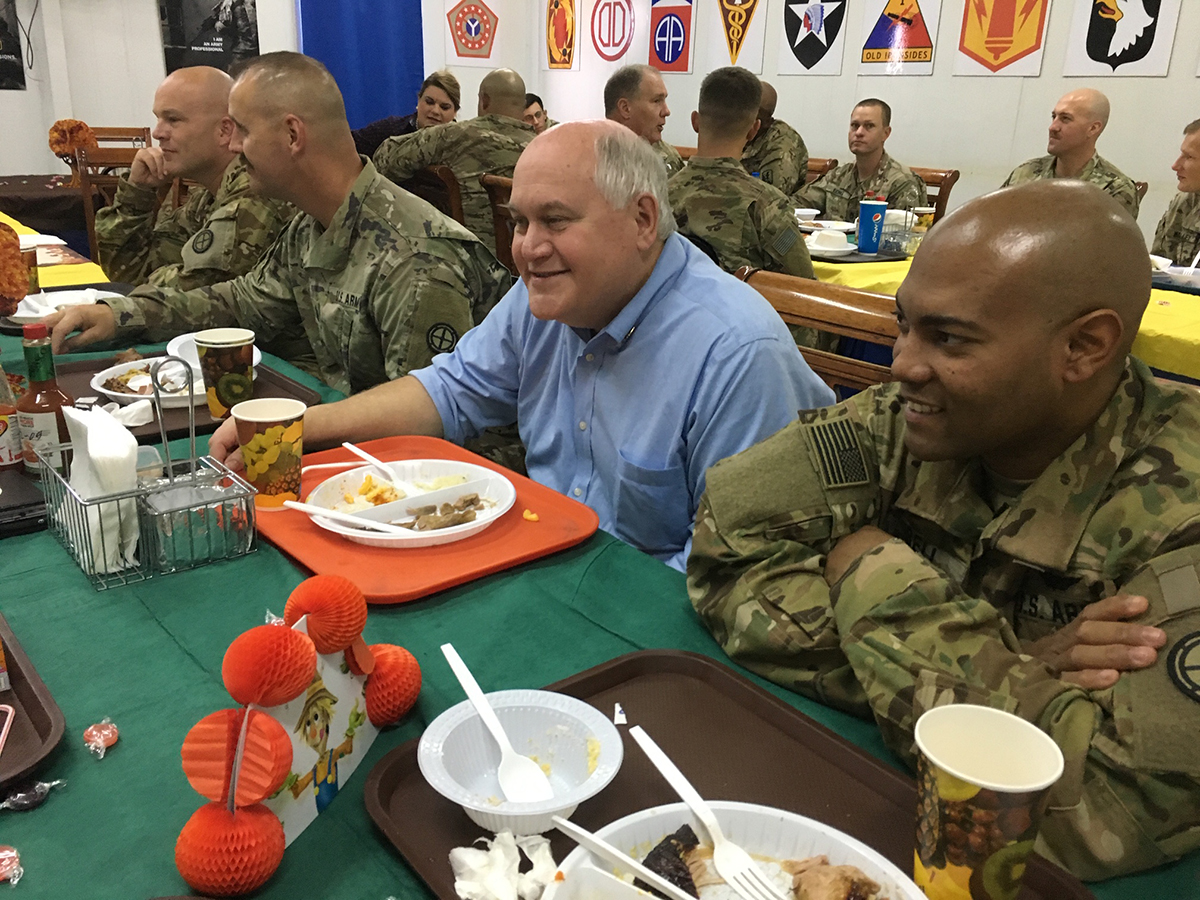 Rep. Estes was one of six members of Congress on a bipartisan delegation to the Middle East which included a stop at Camp Buehring.
Ron Estes is a 5th generation Kansan and represents Kansas' 4th congressional district in the U.S. House of Representatives. He serves on the House Committee on Education and the Workforce, and the House Committee on Homeland Security.